Posts for tag: braces
By Willow Ridge Dental Group
February 17, 2018
It's a common sight to see someone wearing braces—and not just teens or pre-teens. In the last few decades, people in their adult years (even late in life) are transforming their smiles through orthodontics.
If you're an adult considering treatment to straighten your teeth, this particular dental specialty might be an unfamiliar world to you. Here are 3 things you may not know about orthodontics.
Orthodontic treatment cooperates with nature. There would be no orthodontics if teeth couldn't move naturally. Teeth are actually held in place by an elastic tissue called the periodontal ligament that lies between the teeth and bone. Small fibers from the ligament tightly attach to the teeth on one side and to the bone on the other. Although it feels like the teeth are rigidly in place, the ligament allows for micro-movements in response to changes in the mouth. One such change is the force applied by orthodontic appliances like braces, which causes the bone to remodel in the direction of the desired position.
Treatment achieves more than an attractive smile. While turning your misaligned teeth into a beautiful, confident smile is an obvious benefit, it isn't the only one. Teeth in proper positions function better during chewing and eating, which can impact digestion and other aspects of health. Misaligned teeth are also more difficult to keep clean of bacterial plaque, so straightening them could help reduce your risk of tooth decay or periodontal (gum) disease.
Possible complications can be overcome. Some problems can develop while wearing braces. Too much applied force could lead to the roots dissolving (root resorption), which could make a tooth shorter and endanger its viability. Braces can also contribute to a loss of calcium in small areas of tooth enamel, which can make the teeth more vulnerable to oral acid attack. However, both these scenarios can be anticipated: the orthodontist will watch for and monitor signs of root resorption and adjust the tension on the braces accordingly; and diligent oral hygiene plus regular dental cleanings will help prevent damage to the tooth enamel.
If you're dreaming of a straighter and healthier smile, see us for a full examination. We'll then be able to discuss with you your options for transforming your smile and your life.
If you would like more information on orthodontic treatment, please contact us or schedule an appointment for a consultation. You can also learn more about this topic by reading the Dear Doctor article "Moving Teeth with Orthodontics."
By Willow Ridge Dental Group
June 20, 2017
Are you looking for a solution to your crooked teeth? This invisible orthodontic system could be it.
Do you feel self-conscious every time you open your mouth because you worry that other people are noticing that gap between your front teeth? Do you hate that your teeth are crooked or overlapping one another? Do you wish that there was a simple solution for fixing these issues without having to wear metal braces? Well, your wish has been granted because our Naperville, IL, dentists Dr. Jeffrey Onik and Dr. Connie Onik are here to tell you about how Invisalign could help.
Are you dealing with?
Crooked teeth
Misaligned smiles (e.g. underbite; overbite)
Overlapping or overcrowding
Gaps in your smile
If so, Invisalign could be the best approach for fixing these common dental issues. Most people aren't born with the perfect smile, but not everyone is able to get braces as a child. Just because you are an adult doesn't mean that you are too old to do something about your misaligned smile. This clear orthodontic system makes it possible to finally get the results you want without the embarrassing metal brackets and wires.
Who is a good candidate for Invisalign?
There are many factors that play into your candidacy for treatment. Anyone who is interested in getting these invisible aligners will need to visit our Naperville, IL, general dentist for a consultation. Here are some of the factors that will determine whether or not you are right for Invisalign:
Your dental issues: While Invisalign can tackle everything from minor problems to more serious adjustments, it won't be able to take on more complicated tooth movements or realign jaws.
Your age: Invisalign is a popular option for older teens and adults who still want to get a straighter smile; however, it's not an option for children because their teeth are still growing. Since teeth are still developing, these custom-made aligners won't offer the proper fit they need to in order to shift teeth into the proper position.
Your health: Are you someone who really knows how to care for your smile? Do you brush twice a day and floss every day? Do you visit us for routine cleanings? Are you dedicated to wearing your aligners all day, except when eating or caring for your smile? Since aligners are removable, it might be tempting to take them off whenever you feel like it, but you have to have a strong level of dedication to your treatment in order for it to work.
If you are interested in getting Invisalign in Naperville, IL, then give us a call today to book a consultation with us. We would be happy to examine your smile and determine if you are right for this amazing orthodontic system.
By Willow Ridge Dental Group
April 14, 2017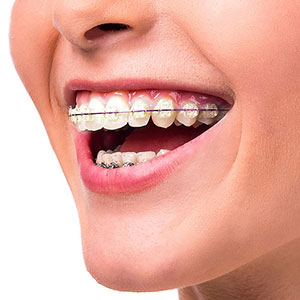 Orthodontics relies on certain mechanics in the mouth to move teeth to better positions. As the specialty has advanced, we've become ever more precise in moving teeth with braces, the "workhorse" of orthodontics, and other specialized appliances and techniques.
But although cooperating effectively with the mouth's natural ability for tooth movement is crucial for success, there's another aspect to consider if that success will be long-term: the growth and development of oral and facial structure. And not just development during childhood and adolescence: indeed, facial structure continues to change throughout a lifetime, including the senior years. Research has shown that although the rate of growth slows over time, it doesn't stop even for someone 80 years or older.
Our emerging understanding in this area has had an important impact on how and when we perform orthodontic treatment. As we develop a treatment strategy for an individual patient we consider not only the immediate outcome of a treatment, but also how it may change their facial appearance in the future. By taking continuing facial growth into consideration, we're more likely to achieve a new smile appearance that remains attractive later in life.
A key factor is to be sure we're initiating treatments at appropriate ages. We may detect developing bite problems as early as age 6, which might prompt preventive treatment at that time to diminish or even eliminate the problem. But it may also be prudent to wait on full-scale orthodontic treatment until late childhood or puberty. Furthermore, some form of orthodontic treatment might need to continue into early adulthood to ensure the most optimal outcome.
By taking a longer view of the treatment process, we're better able to work within the natural growth and development taking place now and in the future. As a result, a person is more likely to enjoy an attractive and youthful appearance even in their later years.
If you would like more information on aging factors for cosmetic enhancement, please contact us or schedule an appointment for a consultation. You can also learn more about this topic by reading the Dear Doctor magazine article "Understanding Aging Makes Beauty Timeless."