Posts for tag: Root Canal
By Willow Ridge Dental Group
May 06, 2021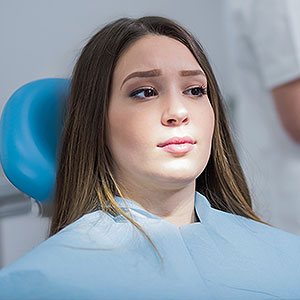 Here's the bad news: One of your teeth has tooth decay. But here's even worse news: The decay has entered the pulp and root canals in the heart of the tooth. You're well on your way to losing that tooth.
But cheer up—root canal therapy might save your decayed tooth. We use root canal therapy to remove the infection from within a tooth and then fill the resulting empty spaces to prevent further infection. This routine procedure has saved millions of teeth.
But alas, along the way root canals somehow became a cultural symbol for unpleasantness. In reality, there's nothing further from the truth—the procedure itself is painless, and may even stop any pain caused by tooth decay.
So, let's take the mystery out of root canal therapy—the more you know, the less wary you'll feel. Here's what to expect if you undergo this tooth-saving procedure.
Preparation. We start by numbing the tooth and surrounding gums with local anesthesia. While we're waiting for the anesthesia to take full effect, we isolate the tooth with a dental dam to prevent cross-contamination to other teeth.
Access. Next, we drill a small opening into the tooth to access the pulp and root canals. If it's one of the large back teeth, we drill the hole in the tooth's biting surface; in a narrower front tooth, we make the access opening in the rear surface.
Removal. We remove tissue from the pulp and root canals using special instruments. Afterward, we thoroughly disinfect the pulp and canal interiors with an antibacterial solution to ensure we've stopped the infection.
Filling. After re-shaping the root canals, we fill them and the pulp chamber with gutta percha, a rubber-like material ideal for this type of dental situation. We then fill and seal the access hole. In a few weeks, you'll return to have a permanent crown installed to further protect the tooth.
You may have some minor discomfort that's usually manageable with mild pain relievers, and should dissipate over a few days. The good news, though, is that we've more than likely saved a tooth that might have otherwise been lost.
If you would like more information on treating a decayed tooth, please contact us or schedule an appointment for a consultation. You can also learn more about this topic by reading the Dear Doctor magazine article "A Step-By-Step Guide to Root Canal Treatment."
By Willow Ridge Dental Group
April 06, 2021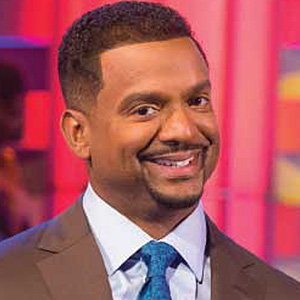 Remembered fondly by fans as the wacky but loveable Carlton on The Fresh Prince of Bel-Air, Alfonso Ribeiro is currently in his fifth year hosting America's Funniest Videos. It's the perfect gig for the 48-year-old actor, who loves to laugh and make others laugh as well. This is quite the opposite experience from one he had a few years ago that he remembers all too well: a severely decayed tooth.
After seeing his dentist for an intense toothache, Ribeiro learned he had advanced tooth decay and would need root canal treatment. Ribeiro wasn't thrilled by the news. Like many of us, he thought the procedure would be unpleasant. But he found afterward that not only was the root canal painless, his toothache had vanished.
More importantly, the root canal treatment saved his tooth, as it has for millions of others over the last century. If you're facing a situation similar to Alfonso Ribeiro's, here's a quick look at the procedure that could rescue your endangered tooth.
Getting ready. In preparation for root canal therapy, the tooth and surrounding gums are numbed, often first with a swab of local anesthesia to deaden the surface area in preparation for the injection of the main anesthesia below the surface. A dental dam is then placed to isolate the infected tooth from its neighbors to prevent cross-contamination.
Accessing the interior. To get to the infection, a small access hole is drilled. The location depends on the tooth: in larger back teeth, a hole is drilled through the biting surface, and in front teeth, a hole is drilled on the backside. This access allows us to insert special tools to accomplish the next steps in the procedure.
Cleaning, shaping and filling. Small tools are used to remove the diseased tissue from the interior tooth pulp and root canals. Then the empty spaces are disinfected. This, in effect, stops the infection. Next, the root canals inside the tooth are shaped to allow them to better accept a special filling called gutta percha. The access hole is then sealed to further protect the tooth from future infection, and a temporary crown is placed.
A new crown to boot. Within a couple weeks, we'll cap the tooth with a long-lasting lifelike crown (or a filling on certain teeth). This adds further protection for the tooth against infection, helps strengthen the tooth's structure, and restores the tooth's appearance.
Without this procedure, the chances of a tooth surviving this level of advanced decay are very slim. But undergoing a root canal, as Alfonso Ribeiro did, can give your tooth a real fighting chance.
If you would like more information about root canal treatments, please contact us or schedule a consultation. To learn more, read the Dear Doctor magazine articles "A Step-By-Step Guide to Root Canal Treatment" and "Root Canal Treatment: How Long Will It Last?"
By Willow Ridge Dental Group
April 23, 2018
A root canal is one of the most important and effective dental procedures for saving your teeth. However, this often-misunderstood
treatment often gets a bad reputation due to the myths and rumors surrounding it. Find out more about root canals, when you may need one, and what you can expect during the procedure itself with Dr. Jeffrey Onik and Dr. Connie Onik at Willow Ridge Dental Group in Naperville, IL.
What is a root canal?
A root canal is a dental procedure which cures decay which has infected the tooth's inner soft tissues and nerves. While dentists can correct a cavity which has not yet reached the soft tissues using a simple dental filling, a root canal to clean out the inside of the tooth and remove the diseased tissues becomes necessary. This process takes about an hour and requires the help of a local anesthetic to numb the work area so the patient does not experience pain or discomfort during their procedure. Root canals are an important dental tool to save your damaged and decayed tooth from extraction, which could leave a gap in your smile along with other side effects.
Do I need a root canal?
In many cases, severe decay causes a toothache, one of the most obvious signs you may need a root canal. However, a toothache only occurs once the nerve inside the tooth has become infected by decay. Before this happens, you may notice some other, less obvious symptoms. Some common signs of advanced decay include unexplained bad breath, tooth sensitivity, especially to hot and cold, visible holes or pits in your tooth, or black or brown staining on the surface of the tooth. Your dentist may also suggest a root canal to avoid these symptoms if decay is too far advanced to correct using a dental filling, but not yet so advanced that it causes any symptoms.
Root Canal Therapy in Naperville, IL
If you think you can benefit from a root canal, you can consult with your dentist to find out if this is the best course of treatment for you. Saving your tooth from extraction with a root canal begins with a simple phone call.
For more information on root canal therapy, please contact Dr. Jeffrey Onik and Dr. Connie Onik at Willow Ridge Dental Group in Naperville, IL. Call (630) 420-2800 to schedule your appointment with your dentist today!